FREE SHIPPING - On all Australian orders over $50
Professional Food Safety Auditing Service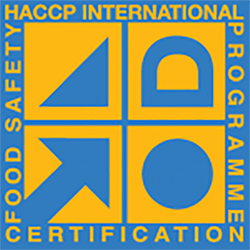 As the nature of food manufacturing and preparation transcends basic food safety standards, food businesses are required to meet increasingly stringent criteria to remain compliant with national food safety regulations and the standards expected by consumers. Businesses who prepare food should understand and mitigate the risks of all food safety hazards and aim to become certified with the Global Food Safety Initiative (GFSI). A HACCP audit, organised through Fildes Food Safety, is designed to help businesses meet and surpass these standards.
Prioritise food safety in your commercial kitchen with a HACCP audit with Fildes Food Safety to determine the safety and compliance of your commercial kitchen supplies and equipment. HACCP audits are carried out on-site and cover advice, hazard analysis and best practices on commercial kitchen supplies, food storage, food labels, temperature monitoring, pest control and sanitization.
Drawing on expertise and experience from across the food industry, the HACCP team delivers technical and practical advice to promote best practice for the handling, preparation and sale of food. Through an internationally recognised certification scheme, food labels, packaging, commercial kitchen equipment, processes and services are subject to an assessment of their compliance with food industry regulations. The highly experienced auditing team identifies and neutralises food safety risks through a range of food safety audits and certifications.
Certification with the HACCP is now regarded as one of the most widely recognised and approved marks of food safety compliance within the Australian food industry, providing quality assurance and indicating a commitment to safety, compliance and best practice.
A HACCP food safety audit covers:
The adequacy of the food safety program and measures in place in the business
Compliance with the food safety program on-site, The Food Act 1984, and local food safety regulations and frameworks
Cleaning and sanitisation practices
Pest control measures
The traceability of all products
Certification of food-safe commercial kitchen supplies, equipment and services
Get in touch with our customer service team to learn more about our food safety audit services and arrange a booking.