FREE SHIPPING - On all Australian orders over $50
How to safely re-introduce self-serve food stations in the wake of COVID-19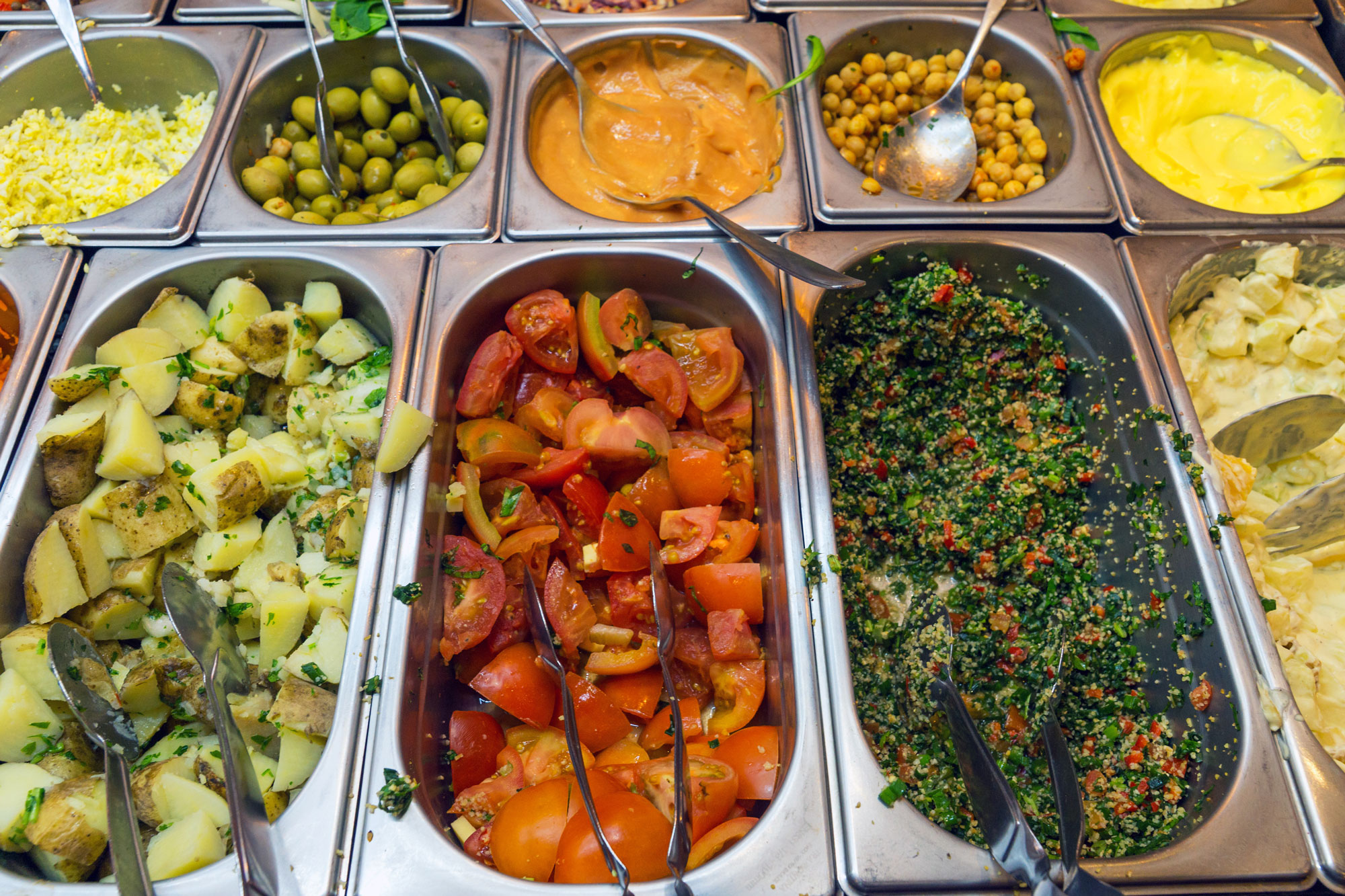 Minimising the spread of COVID-19 has been a priority for all businesses who are responsible for the serving of food throughout 2020. The serving of food is no exception, undergoing a complete overhaul for much of the year which saw dining areas closed in favour of takeaway services and the complete elimination of food serving practices which could be subject to easy contamination. Buffets and self-serve food stations were quickly put on hold at the beginning of the pandemic owing to the fact that they often feature food on display and utensils that are touched frequently by several people and can make social distancing measures difficult to enforce.
As COVID-19 restrictions begin to ease and businesses that are responsible for the serving of food resume operations, self-serve food stations are likely to reappear at events, in supermarkets and at Healthcare and Aged Care facilities where meals are served to large numbers of people.
Establishments that are offering self-serve food stations should closely observe the following recommendations:
Serving
All food at self-serve stations should be covered throughout the serving process to maintain safe temperatures and reduce the risk of contamination. Employees may also be assigned to serve food to patrons and put food onto their plates to reduce the number of people touching the serving utensils and thus reducing the risk of community transmission. Where this is not possible, an establishment should ask that people wear disposable gloves whilst serving themselves to create a barrier between the utensils and their hands.
Cleaning and sanitising
The frequency of cleaning and sanitisation measures has been significantly increased since the onset of the pandemic. Commercial kitchen supplies should be washed and sanitised often, this includes self-serve utensils and food storage solutions. All counters and condiment containers should also be sanitised frequently. Ensure that all sanitising solutions that are used contain more than 60% alcohol to effectively kill bacteria and micro-organisms.
Staff and patrons should be encouraged to wash and sanitise their hands throughout serving times or wear disposable gloves where possible. Hand sanitiser should also be placed at the beginning and end of all self-serve stations to encourage individuals to maintain good personal hygiene.
Monitoring
As high-traffic areas, it is vital that self-serve stations are continually monitored to ensure that infection control measures are adhered to. An employee should be assigned to monitor the self-service area to instruct patrons on how to safely use the self-serve station and to encourage social distancing. Establishments may wish to place social distancing stickers on the floor to encourage individuals who are in the queue for the station to stay 1.5 metres apart.
Fildes Food Safety offers a range of commercial kitchen supplies designed to support businesses who are responsible for the serving of food across a range of industries. Visit the Fildes Food Safety website to place an order or get in touch with a representative.